The Maids are the group of servants that help and serve Princess Delta in any need.
---
Merdie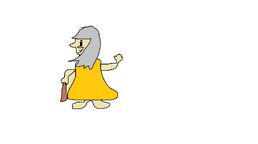 Merdie is the oldest of the crew. She is worked more years than any of the servants. She is very wise and kind to the servants and the Princess. "She makes the most delicous food in Crystassio!" said Lidia in her diary.
---
Lidia
Lidia was the youngest of the Maids. She was admired by Mikeal because of her beautifulness. She had a diary that she wrote in every night about her experiences being a maid. She loved serving for the princess and thinks about staying to work for 20 years.
Mikeal
Mikeal is the butler, the one who drives the princess around in a carriage. He is in love with Lidia, and plans to marry her when she is older. He listens to Merdie's stories about her experiences a long time ago, before the other servants. He is friends with Destinia, Gerard and the princess.
Destinia
Destinia is the bossy one in the group. She ussualy bothers Lidia because she is jealous of her for winning Mikeal's heart, which Lidia didin't want to have. She can be bossy but when she leaves for her break, she becomes kind-hearted and even offers to buy lunch for everyone.
Gerard
Gerard is a handosome boy that is a servant who serves at the parties of the kingdom. He is admired by many girls and usually get's away with it.